Ho-ho-ho 🎅🎄Christmas is just around the corner. Some say it's the most wonderful time of the year, others find it the most stressful. Keep reading if you belong to the second half and would like to make the season more enjoyable by reducing stress with some of our tips. Even if you don't realize it, Christmas can be stressful for your body, especially your stomach and digestive system. So let's get to the tips.
Christmas Overeating
Let's face it. Most of us enjoy Christmas food and find it hard to stop eating. Christmas is only one time a year after all. But hey, it should not be like that. Overeating is extremely stressful for your digestive system. We are not saying you should limit yourself, but try to enjoy the food in appropriate amounts. Remember that there is tomorrow and the food will still be delicious.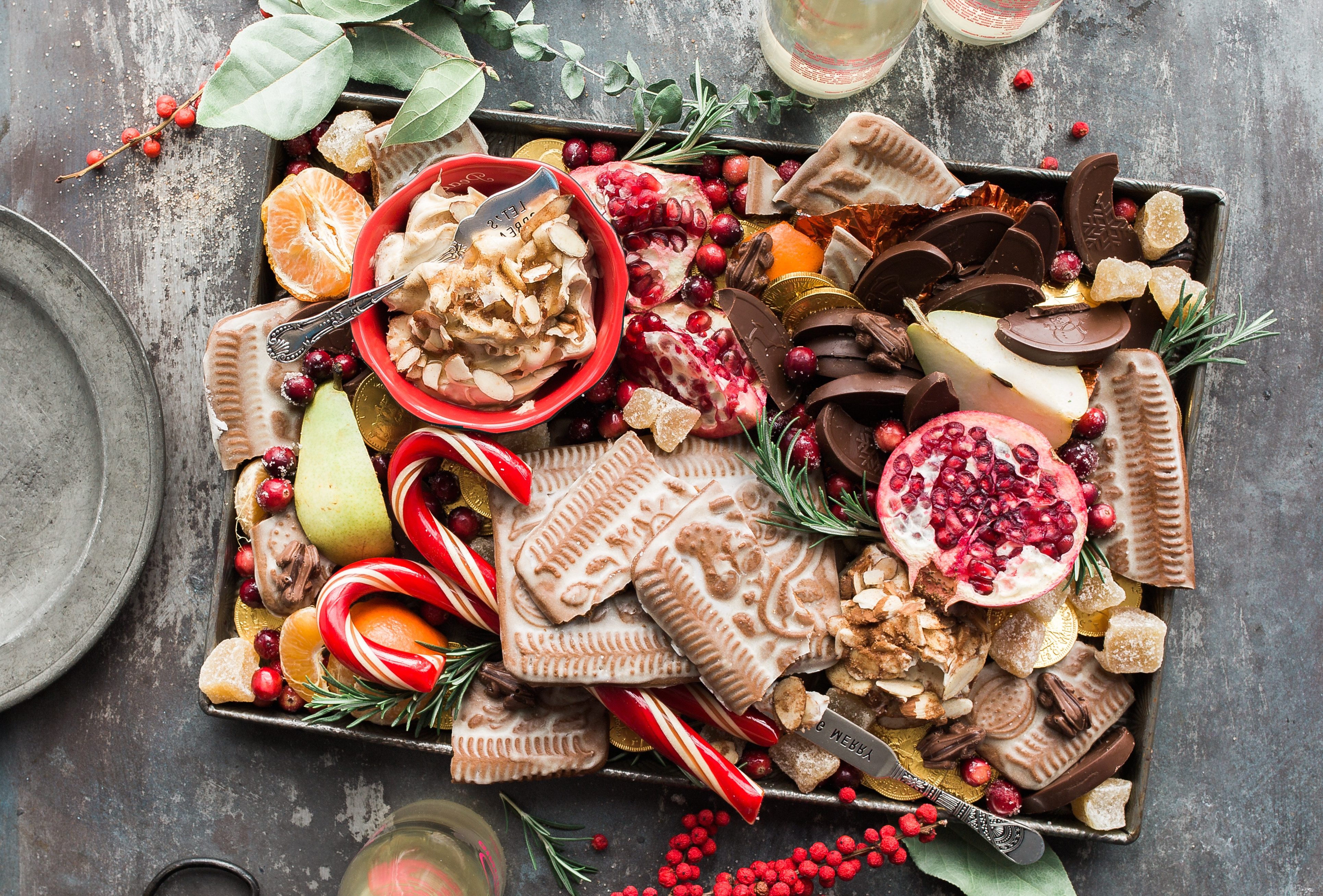 Try having a healthy snack before the festive dinner parties, so that you don't go overboard on sweets, cheese or drinks. Drinking water instead of sweet carbonated drinks will also help you feel less bloated and will aid your digestion. Finally, try not to feel guilty, the feeling of guilt only adds to your stress level. Try to find a good balance in what you do and feel happy where you are.
Take a Break
How many of you feel like they have relaxed after the Christmas holidays? Don't you think that this period can actually be quite tough, even though you are off from work? So why not take some time for yourself? Find an activity that reduces stress by clearing your mind, relaxing your breathing and restoring your inner calm. Take a deep breath and savor the moments of the Holiday spirit. Allow yourself to forget your to-do list and just enjoy the moment, be it decorating the Christmas tree or being creative in the kitchen. Here's a few more suggestions you can give a try:
Get a massage
Read a book
Do a yoga/meditation class
Enjoy the stars during a night walk
Take a hike in the forest
The well known nutrition and wellness expert Ann Kulze explains that "the rhythm and repetition of walking has a tranquilizing effect on your brain, and it decreases anxiety and improves sleep". Ideally, aim for a brisk, half-hour walk every day, especially whenever the sun is shining. The sunlight is stimulating the production of serotonin, a chemical that makes you feel good and also helps relieve stress and depression. Getting enough sleep is another way to improve your mood and make you feel better.
Be Reasonable
Now you are probably thinking 'how can I take a break when there is so much to do?!'. It shouldn't be that hard. First of all focus on what's the most important. The holidays are not a competition and don't have to be perfect or better than last year. The sooner you realize that, the better. Find the customs you and your loved ones enjoy the most and stick to them. It wouldn't hurt to try something new either. Even if it's not a success, the worst that can happen is make you laugh. And laughing is better for you than you think, as it makes your body produce more endorphin.
Produce More Endorphin
Endorphin is the chemical your body produces when performing certain activities. These chemicals help you feel happier and are also referred to as the body's natural painkillers. So, you would agree that it's a very good idea to do some more of those activities during the Holiday season, wouldn't you? Here are some of them:

Indulge in some chocolate;
Enjoy a spicy meal;
Join a group exercise class or organize a family game;
Spend time in nature;
Learn something new;
Connect with outhers;
Sniff some lavender or vanilla.
Speaking of sniffing, another way to boost your mood and alleviate stress is smelling certain citrus fragrances. In particular the scent of lemon and orange is the one to pick and lucky for us, very easy to find. Here's an idea, decorate some oranges by sticking cloves in it. It looks nice and it smells great!
Go tech-free
Last, but not least, when was the last time you went tech-free? Exactly. The constant phone buzzing and the stress of answering everyone on time is the last thing you need to worry about during the Holidays. And it's not only contributing to mounting stress levels, but it's also exhausting. Can you relate? If only more people were going tech-free, at least during these days, then everyone would be just little more relaxed. So, what better time to turn your gadgets off than during the festive get-togethers? These are the moments to spent time with your family and loved ones. Be 100% there. The messages can wait.
Merry Christmas and happy Holidays!